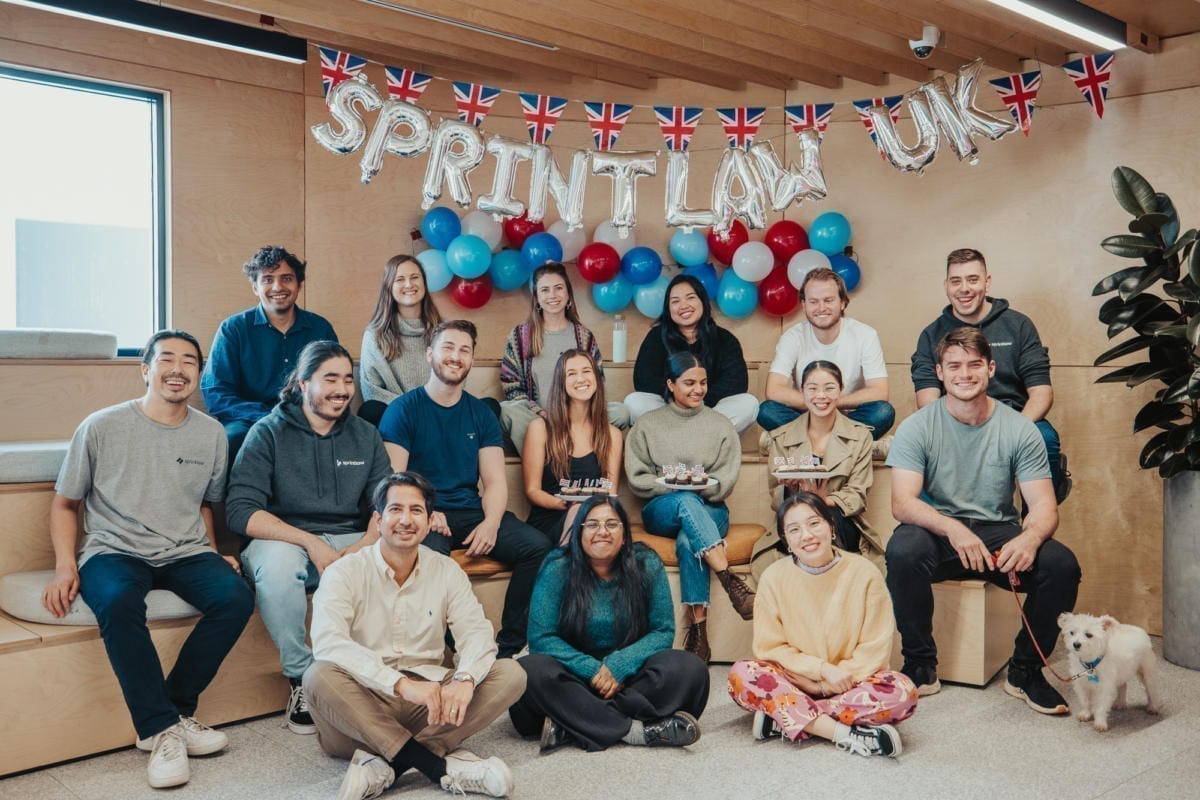 Award-winning online law firm Sprintlaw expands to UK
Tech-powered legal startup Sprintlaw has today announced its expansion to the United Kingdom, as covered by the Australian Financial Review and Global Legal Post.
Founded in 2017, Sprintlaw operates completely online to provide startups and small businesses with cost-effective, user-friendly legal solutions. Over the past four years, Sprintlaw's team of expert lawyers and legal technologists have provided legal help to over 20,000 Australian businesses.
Sprintlaw has now expanded its offerings to England and Wales — presenting businesses with a unique, affordable way of handling their legals online. Sprintlaw UK will offer a suite of fixed-fee legal packages and subscriptions under a legal consultancy model.
This announcement comes as Sprintlaw continues to experience high growth in the Australian market, being recognised as one of APAC's fastest growing law firms in Deloitte's Technology Fast 500™ Asia Pacific 2021.
To help fuel the international expansion, Sprintlaw raised $1m in additional funding earlier this year from a number of angel investors, including former Smartgroup CEO Deven Billimoria, who will be serving as a close advisor to the company.
Sprintlaw's co-founders Alex Solo and Tomoyuki Hachigo see this UK expansion as the logical next step for Sprintlaw, saying:
""We're excited to launch in the UK as we have in Australia, and leverage our innovative tech-enabled model to help UK small businesses get quality legal services at a fraction of the cost of traditional providers. There's a strong appetite for affordable, online legal services in the UK market. We're already seeing significant interest from both new UK clients as well as our existing Australian clients who have a UK presence."
Sprintlaw has tapped Adil Khan, previously the Legal Network Manager at Lexoo, to lead Sprintlaw UK as Managing Director. Adil is drawing on his in-depth experience in the UK legal tech sector, where he helped grow one of the early pioneers in the space following a brief corporate legal career. As Adil comments:
"I'm looking forward to bringing our novel legal services model into the UK market. Sprintlaw is a unique offering that truly blends tech and law in a manner that SMEs have been seeking for years."
To get in touch with our UK team, just contact us at +44(0)2034321860 or team@sprintlaw.co.uk, and we'll point you in the right direction!