Array
(
    [ID] => 6843
    [id] => 6843
    [title] => hero-image
    [filename] => hero-image.jpg
    [filesize] => 68896
    [url] => https://sprintlaw.com.au/wp-content/uploads/2020/07/hero-image.jpg
    [link] => https://sprintlaw.com.au/membership/attachment/hero-image/
    [alt] => 
    [author] => 32
    [description] => 
    [caption] => 
    [name] => hero-image
    [status] => inherit
    [uploaded_to] => 6842
    [date] => 2020-07-22 07:33:17
    [modified] => 2020-07-22 07:33:17
    [menu_order] => 0
    [mime_type] => image/jpeg
    [type] => image
    [subtype] => jpeg
    [icon] => https://sprintlaw.com.au/wp-includes/images/media/default.png
    [width] => 1200
    [height] => 800
    [sizes] => Array
        (
            [thumbnail] => https://sprintlaw.com.au/wp-content/uploads/2020/07/hero-image.jpg
            [thumbnail-width] => 150
            [thumbnail-height] => 150
            [medium] => https://sprintlaw.com.au/wp-content/uploads/2020/07/hero-image.jpg
            [medium-width] => 300
            [medium-height] => 200
            [medium_large] => https://sprintlaw.com.au/wp-content/uploads/2020/07/hero-image.jpg
            [medium_large-width] => 768
            [medium_large-height] => 512
            [large] => https://sprintlaw.com.au/wp-content/uploads/2020/07/hero-image.jpg
            [large-width] => 1024
            [large-height] => 683
            [1536x1536] => https://sprintlaw.com.au/wp-content/uploads/2020/07/hero-image.jpg
            [1536x1536-width] => 1200
            [1536x1536-height] => 800
            [2048x2048] => https://sprintlaw.com.au/wp-content/uploads/2020/07/hero-image.jpg
            [2048x2048-width] => 1200
            [2048x2048-height] => 800
            [partner-logo-thumbnail] => https://sprintlaw.com.au/wp-content/uploads/2020/07/hero-image.jpg
            [partner-logo-thumbnail-width] => 500
            [partner-logo-thumbnail-height] => 333
            [partner-banner-thumbnail] => https://sprintlaw.com.au/wp-content/uploads/2020/07/hero-image.jpg
            [partner-banner-thumbnail-width] => 500
            [partner-banner-thumbnail-height] => 333
            [member-thumb] => https://sprintlaw.com.au/wp-content/uploads/2020/07/hero-image.jpg
            [member-thumb-width] => 1024
            [member-thumb-height] => 683
            [ebor-admin-list-thumb] => https://sprintlaw.com.au/wp-content/uploads/2020/07/hero-image.jpg
            [ebor-admin-list-thumb-width] => 60
            [ebor-admin-list-thumb-height] => 60
            [woocommerce_thumbnail] => https://sprintlaw.com.au/wp-content/uploads/2020/07/hero-image.jpg
            [woocommerce_thumbnail-width] => 300
            [woocommerce_thumbnail-height] => 300
            [woocommerce_single] => https://sprintlaw.com.au/wp-content/uploads/2020/07/hero-image.jpg
            [woocommerce_single-width] => 600
            [woocommerce_single-height] => 400
            [woocommerce_gallery_thumbnail] => https://sprintlaw.com.au/wp-content/uploads/2020/07/hero-image.jpg
            [woocommerce_gallery_thumbnail-width] => 100
            [woocommerce_gallery_thumbnail-height] => 100
            [shop_catalog] => https://sprintlaw.com.au/wp-content/uploads/2020/07/hero-image.jpg
            [shop_catalog-width] => 300
            [shop_catalog-height] => 300
            [shop_single] => https://sprintlaw.com.au/wp-content/uploads/2020/07/hero-image.jpg
            [shop_single-width] => 600
            [shop_single-height] => 400
            [shop_thumbnail] => https://sprintlaw.com.au/wp-content/uploads/2020/07/hero-image.jpg
            [shop_thumbnail-width] => 100
            [shop_thumbnail-height] => 100
        )

)
		
Trusted by

									Array
(
    [width] => 640
    [height] => 319
    [file] => 2020/06/POP-Business-Primary-Logo-1.png
    [sizes] => Array
        (
            [medium] => Array
                (
                    [file] => POP-Business-Primary-Logo-1.png
                    [width] => 300
                    [height] => 150
                    [mime-type] => image/png
                )

            [thumbnail] => Array
                (
                    [file] => POP-Business-Primary-Logo-1.png
                    [width] => 150
                    [height] => 150
                    [mime-type] => image/png
                )

            [partner-logo-thumbnail] => Array
                (
                    [file] => POP-Business-Primary-Logo-1.png
                    [width] => 500
                    [height] => 249
                    [mime-type] => image/png
                )

            [partner-banner-thumbnail] => Array
                (
                    [file] => POP-Business-Primary-Logo-1.png
                    [width] => 500
                    [height] => 249
                    [mime-type] => image/png
                )

            [ebor-admin-list-thumb] => Array
                (
                    [file] => POP-Business-Primary-Logo-1.png
                    [width] => 60
                    [height] => 60
                    [mime-type] => image/png
                )

            [woocommerce_thumbnail] => Array
                (
                    [file] => POP-Business-Primary-Logo-1.png
                    [width] => 300
                    [height] => 300
                    [mime-type] => image/png
                    [uncropped] => 0
                )

            [woocommerce_single] => Array
                (
                    [file] => POP-Business-Primary-Logo-1.png
                    [width] => 600
                    [height] => 299
                    [mime-type] => image/png
                )

            [woocommerce_gallery_thumbnail] => Array
                (
                    [file] => POP-Business-Primary-Logo-1.png
                    [width] => 100
                    [height] => 100
                    [mime-type] => image/png
                )

            [shop_catalog] => Array
                (
                    [file] => POP-Business-Primary-Logo-1.png
                    [width] => 300
                    [height] => 300
                    [mime-type] => image/png
                )

            [shop_single] => Array
                (
                    [file] => POP-Business-Primary-Logo-1.png
                    [width] => 600
                    [height] => 299
                    [mime-type] => image/png
                )

            [shop_thumbnail] => Array
                (
                    [file] => POP-Business-Primary-Logo-1.png
                    [width] => 100
                    [height] => 100
                    [mime-type] => image/png
                )

        )

    [image_meta] => Array
        (
            [aperture] => 0
            [credit] => 
            [camera] => 
            [caption] => 
            [created_timestamp] => 0
            [copyright] => 
            [focal_length] => 0
            [iso] => 0
            [shutter_speed] => 0
            [title] => 
            [orientation] => 0
        )

)
								

									Array
(
    [width] => 645
    [height] => 319
    [file] => 2020/06/govisually-4-1.png
    [sizes] => Array
        (
            [medium] => Array
                (
                    [file] => govisually-4-1.png
                    [width] => 300
                    [height] => 148
                    [mime-type] => image/png
                )

            [thumbnail] => Array
                (
                    [file] => govisually-4-1.png
                    [width] => 150
                    [height] => 150
                    [mime-type] => image/png
                )

            [partner-logo-thumbnail] => Array
                (
                    [file] => govisually-4-1.png
                    [width] => 500
                    [height] => 247
                    [mime-type] => image/png
                )

            [partner-banner-thumbnail] => Array
                (
                    [file] => govisually-4-1.png
                    [width] => 500
                    [height] => 247
                    [mime-type] => image/png
                )

            [ebor-admin-list-thumb] => Array
                (
                    [file] => govisually-4-1.png
                    [width] => 60
                    [height] => 60
                    [mime-type] => image/png
                )

            [woocommerce_thumbnail] => Array
                (
                    [file] => govisually-4-1.png
                    [width] => 300
                    [height] => 300
                    [mime-type] => image/png
                    [uncropped] => 
                )

            [woocommerce_single] => Array
                (
                    [file] => govisually-4-1.png
                    [width] => 600
                    [height] => 297
                    [mime-type] => image/png
                )

            [woocommerce_gallery_thumbnail] => Array
                (
                    [file] => govisually-4-1.png
                    [width] => 100
                    [height] => 100
                    [mime-type] => image/png
                )

            [shop_catalog] => Array
                (
                    [file] => govisually-4-1.png
                    [width] => 300
                    [height] => 300
                    [mime-type] => image/png
                )

            [shop_single] => Array
                (
                    [file] => govisually-4-1.png
                    [width] => 600
                    [height] => 297
                    [mime-type] => image/png
                )

            [shop_thumbnail] => Array
                (
                    [file] => govisually-4-1.png
                    [width] => 100
                    [height] => 100
                    [mime-type] => image/png
                )

        )

    [image_meta] => Array
        (
            [aperture] => 0
            [credit] => 
            [camera] => 
            [caption] => 
            [created_timestamp] => 0
            [copyright] => 
            [focal_length] => 0
            [iso] => 0
            [shutter_speed] => 0
            [title] => 
            [orientation] => 0
            [keywords] => Array
                (
                )

        )

)
								

									Array
(
    [width] => 640
    [height] => 319
    [file] => 2020/06/The-Commons-Secondary-Logo-1-1.png
    [sizes] => Array
        (
            [medium] => Array
                (
                    [file] => The-Commons-Secondary-Logo-1-1.png
                    [width] => 300
                    [height] => 150
                    [mime-type] => image/png
                )

            [thumbnail] => Array
                (
                    [file] => The-Commons-Secondary-Logo-1-1.png
                    [width] => 150
                    [height] => 150
                    [mime-type] => image/png
                )

            [partner-logo-thumbnail] => Array
                (
                    [file] => The-Commons-Secondary-Logo-1-1.png
                    [width] => 500
                    [height] => 249
                    [mime-type] => image/png
                )

            [partner-banner-thumbnail] => Array
                (
                    [file] => The-Commons-Secondary-Logo-1-1.png
                    [width] => 500
                    [height] => 249
                    [mime-type] => image/png
                )

            [ebor-admin-list-thumb] => Array
                (
                    [file] => The-Commons-Secondary-Logo-1-1.png
                    [width] => 60
                    [height] => 60
                    [mime-type] => image/png
                )

            [woocommerce_thumbnail] => Array
                (
                    [file] => The-Commons-Secondary-Logo-1-1.png
                    [width] => 300
                    [height] => 300
                    [mime-type] => image/png
                    [uncropped] => 0
                )

            [woocommerce_single] => Array
                (
                    [file] => The-Commons-Secondary-Logo-1-1.png
                    [width] => 600
                    [height] => 299
                    [mime-type] => image/png
                )

            [woocommerce_gallery_thumbnail] => Array
                (
                    [file] => The-Commons-Secondary-Logo-1-1.png
                    [width] => 100
                    [height] => 100
                    [mime-type] => image/png
                )

            [shop_catalog] => Array
                (
                    [file] => The-Commons-Secondary-Logo-1-1.png
                    [width] => 300
                    [height] => 300
                    [mime-type] => image/png
                )

            [shop_single] => Array
                (
                    [file] => The-Commons-Secondary-Logo-1-1.png
                    [width] => 600
                    [height] => 299
                    [mime-type] => image/png
                )

            [shop_thumbnail] => Array
                (
                    [file] => The-Commons-Secondary-Logo-1-1.png
                    [width] => 100
                    [height] => 100
                    [mime-type] => image/png
                )

        )

    [image_meta] => Array
        (
            [aperture] => 0
            [credit] => 
            [camera] => 
            [caption] => 
            [created_timestamp] => 0
            [copyright] => 
            [focal_length] => 0
            [iso] => 0
            [shutter_speed] => 0
            [title] => 
            [orientation] => 0
        )

)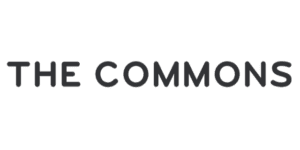 Array
(
    [width] => 530
    [height] => 319
    [file] => 2020/06/spc-1.png
    [sizes] => Array
        (
            [medium] => Array
                (
                    [file] => spc-1.png
                    [width] => 300
                    [height] => 181
                    [mime-type] => image/png
                )

            [thumbnail] => Array
                (
                    [file] => spc-1.png
                    [width] => 150
                    [height] => 150
                    [mime-type] => image/png
                )

            [partner-logo-thumbnail] => Array
                (
                    [file] => spc-1.png
                    [width] => 500
                    [height] => 301
                    [mime-type] => image/png
                )

            [partner-banner-thumbnail] => Array
                (
                    [file] => spc-1.png
                    [width] => 500
                    [height] => 301
                    [mime-type] => image/png
                )

            [ebor-admin-list-thumb] => Array
                (
                    [file] => spc-1.png
                    [width] => 60
                    [height] => 60
                    [mime-type] => image/png
                )

            [woocommerce_thumbnail] => Array
                (
                    [file] => spc-1.png
                    [width] => 300
                    [height] => 300
                    [mime-type] => image/png
                    [uncropped] => 
                )

            [woocommerce_gallery_thumbnail] => Array
                (
                    [file] => spc-1.png
                    [width] => 100
                    [height] => 100
                    [mime-type] => image/png
                )

            [shop_catalog] => Array
                (
                    [file] => spc-1.png
                    [width] => 300
                    [height] => 300
                    [mime-type] => image/png
                )

            [shop_thumbnail] => Array
                (
                    [file] => spc-1.png
                    [width] => 100
                    [height] => 100
                    [mime-type] => image/png
                )

        )

    [image_meta] => Array
        (
            [aperture] => 0
            [credit] => 
            [camera] => 
            [caption] => 
            [created_timestamp] => 0
            [copyright] => 
            [focal_length] => 0
            [iso] => 0
            [shutter_speed] => 0
            [title] => 
            [orientation] => 0
            [keywords] => Array
                (
                )

        )

)
								

									Array
(
    [width] => 319
    [height] => 319
    [file] => 2020/06/inro-1.png
    [sizes] => Array
        (
            [medium] => Array
                (
                    [file] => inro-1.png
                    [width] => 300
                    [height] => 300
                    [mime-type] => image/png
                )

            [thumbnail] => Array
                (
                    [file] => inro-1.png
                    [width] => 150
                    [height] => 150
                    [mime-type] => image/png
                )

            [ebor-admin-list-thumb] => Array
                (
                    [file] => inro-1.png
                    [width] => 60
                    [height] => 60
                    [mime-type] => image/png
                )

            [woocommerce_thumbnail] => Array
                (
                    [file] => inro-1.png
                    [width] => 300
                    [height] => 300
                    [mime-type] => image/png
                    [uncropped] => 
                )

            [woocommerce_gallery_thumbnail] => Array
                (
                    [file] => inro-1.png
                    [width] => 100
                    [height] => 100
                    [mime-type] => image/png
                )

            [shop_catalog] => Array
                (
                    [file] => inro-1.png
                    [width] => 300
                    [height] => 300
                    [mime-type] => image/png
                )

            [shop_thumbnail] => Array
                (
                    [file] => inro-1.png
                    [width] => 100
                    [height] => 100
                    [mime-type] => image/png
                )

        )

    [image_meta] => Array
        (
            [aperture] => 0
            [credit] => 
            [camera] => 
            [caption] => 
            [created_timestamp] => 0
            [copyright] => 
            [focal_length] => 0
            [iso] => 0
            [shutter_speed] => 0
            [title] => 
            [orientation] => 0
            [keywords] => Array
                (
                )

        )

)
								

									Array
(
    [width] => 673
    [height] => 319
    [file] => 2016/05/atcFINAL.png
    [sizes] => Array
        (
            [medium] => Array
                (
                    [file] => atcFINAL.png
                    [width] => 300
                    [height] => 142
                    [mime-type] => image/png
                )

            [thumbnail] => Array
                (
                    [file] => atcFINAL.png
                    [width] => 150
                    [height] => 150
                    [mime-type] => image/png
                )

            [partner-logo-thumbnail] => Array
                (
                    [file] => atcFINAL.png
                    [width] => 500
                    [height] => 237
                    [mime-type] => image/png
                )

            [partner-banner-thumbnail] => Array
                (
                    [file] => atcFINAL.png
                    [width] => 500
                    [height] => 237
                    [mime-type] => image/png
                )

            [ebor-admin-list-thumb] => Array
                (
                    [file] => atcFINAL.png
                    [width] => 60
                    [height] => 60
                    [mime-type] => image/png
                )

            [woocommerce_thumbnail] => Array
                (
                    [file] => atcFINAL.png
                    [width] => 300
                    [height] => 300
                    [mime-type] => image/png
                    [uncropped] => 
                )

            [woocommerce_single] => Array
                (
                    [file] => atcFINAL.png
                    [width] => 600
                    [height] => 284
                    [mime-type] => image/png
                )

            [woocommerce_gallery_thumbnail] => Array
                (
                    [file] => atcFINAL.png
                    [width] => 100
                    [height] => 100
                    [mime-type] => image/png
                )

            [shop_catalog] => Array
                (
                    [file] => atcFINAL.png
                    [width] => 300
                    [height] => 300
                    [mime-type] => image/png
                )

            [shop_single] => Array
                (
                    [file] => atcFINAL.png
                    [width] => 600
                    [height] => 284
                    [mime-type] => image/png
                )

            [shop_thumbnail] => Array
                (
                    [file] => atcFINAL.png
                    [width] => 100
                    [height] => 100
                    [mime-type] => image/png
                )

            [partner-logo-thumbnail_old_250x118] => Array
                (
                    [file] => atcFINAL.png
                    [width] => 250
                    [height] => 118
                    [mime-type] => image/png
                )

            [partner-banner-thumbnail_old_360x171] => Array
                (
                    [file] => atcFINAL.png
                    [width] => 360
                    [height] => 171
                    [mime-type] => image/png
                )

        )

    [image_meta] => Array
        (
            [aperture] => 0
            [credit] => 
            [camera] => 
            [caption] => 
            [created_timestamp] => 0
            [copyright] => 
            [focal_length] => 0
            [iso] => 0
            [shutter_speed] => 0
            [title] => 
            [orientation] => 0
            [keywords] => Array
                (
                )

        )

)
								

									Array
(
    [width] => 1000
    [height] => 528
    [file] => 2018/08/fitfooty.png
    [sizes] => Array
        (
            [medium] => Array
                (
                    [file] => fitfooty.png
                    [width] => 300
                    [height] => 158
                    [mime-type] => image/png
                )

            [thumbnail] => Array
                (
                    [file] => fitfooty.png
                    [width] => 150
                    [height] => 150
                    [mime-type] => image/png
                )

            [medium_large] => Array
                (
                    [file] => fitfooty.png
                    [width] => 768
                    [height] => 406
                    [mime-type] => image/png
                )

            [partner-logo-thumbnail] => Array
                (
                    [file] => fitfooty.png
                    [width] => 500
                    [height] => 264
                    [mime-type] => image/png
                )

            [partner-banner-thumbnail] => Array
                (
                    [file] => fitfooty.png
                    [width] => 500
                    [height] => 264
                    [mime-type] => image/png
                )

            [ebor-admin-list-thumb] => Array
                (
                    [file] => fitfooty.png
                    [width] => 60
                    [height] => 60
                    [mime-type] => image/png
                )

            [woocommerce_thumbnail] => Array
                (
                    [file] => fitfooty.png
                    [width] => 300
                    [height] => 300
                    [mime-type] => image/png
                    [uncropped] => 
                )

            [woocommerce_single] => Array
                (
                    [file] => fitfooty.png
                    [width] => 600
                    [height] => 317
                    [mime-type] => image/png
                )

            [woocommerce_gallery_thumbnail] => Array
                (
                    [file] => fitfooty.png
                    [width] => 100
                    [height] => 100
                    [mime-type] => image/png
                )

            [shop_catalog] => Array
                (
                    [file] => fitfooty.png
                    [width] => 300
                    [height] => 300
                    [mime-type] => image/png
                )

            [shop_single] => Array
                (
                    [file] => fitfooty.png
                    [width] => 600
                    [height] => 317
                    [mime-type] => image/png
                )

            [shop_thumbnail] => Array
                (
                    [file] => fitfooty.png
                    [width] => 100
                    [height] => 100
                    [mime-type] => image/png
                )

            [partner-logo-thumbnail_old_250x132] => Array
                (
                    [file] => fitfooty.png
                    [width] => 250
                    [height] => 132
                    [mime-type] => image/png
                )

            [partner-banner-thumbnail_old_360x190] => Array
                (
                    [file] => fitfooty.png
                    [width] => 360
                    [height] => 190
                    [mime-type] => image/png
                )

        )

    [image_meta] => Array
        (
            [aperture] => 0
            [credit] => 
            [camera] => 
            [caption] => 
            [created_timestamp] => 0
            [copyright] => 
            [focal_length] => 0
            [iso] => 0
            [shutter_speed] => 0
            [title] => 
            [orientation] => 0
            [keywords] => Array
                (
                )

        )

)
								

									Array
(
    [width] => 600
    [height] => 319
    [file] => 2018/02/Honed.png
    [sizes] => Array
        (
            [medium] => Array
                (
                    [file] => Honed.png
                    [width] => 300
                    [height] => 160
                    [mime-type] => image/png
                )

            [thumbnail] => Array
                (
                    [file] => Honed.png
                    [width] => 150
                    [height] => 150
                    [mime-type] => image/png
                )

            [partner-logo-thumbnail] => Array
                (
                    [file] => Honed.png
                    [width] => 500
                    [height] => 266
                    [mime-type] => image/png
                )

            [partner-banner-thumbnail] => Array
                (
                    [file] => Honed.png
                    [width] => 500
                    [height] => 266
                    [mime-type] => image/png
                )

            [ebor-admin-list-thumb] => Array
                (
                    [file] => Honed.png
                    [width] => 60
                    [height] => 60
                    [mime-type] => image/png
                )

            [woocommerce_thumbnail] => Array
                (
                    [file] => Honed.png
                    [width] => 300
                    [height] => 300
                    [mime-type] => image/png
                    [uncropped] => 
                )

            [woocommerce_gallery_thumbnail] => Array
                (
                    [file] => Honed.png
                    [width] => 100
                    [height] => 100
                    [mime-type] => image/png
                )

            [shop_catalog] => Array
                (
                    [file] => Honed.png
                    [width] => 300
                    [height] => 300
                    [mime-type] => image/png
                )

            [shop_thumbnail] => Array
                (
                    [file] => Honed.png
                    [width] => 100
                    [height] => 100
                    [mime-type] => image/png
                )

            [partner-logo-thumbnail_old_250x133] => Array
                (
                    [file] => Honed.png
                    [width] => 250
                    [height] => 133
                    [mime-type] => image/png
                )

            [partner-banner-thumbnail_old_360x191] => Array
                (
                    [file] => Honed.png
                    [width] => 360
                    [height] => 191
                    [mime-type] => image/png
                )

            [woocommerce_single] => Array
                (
                    [file] => Honed-600x319.png
                    [width] => 600
                    [height] => 319
                    [mime-type] => image/png
                )

            [shop_single] => Array
                (
                    [file] => Honed-600x319.png
                    [width] => 600
                    [height] => 319
                    [mime-type] => image/png
                )

        )

    [image_meta] => Array
        (
            [aperture] => 0
            [credit] => 
            [camera] => 
            [caption] => 
            [created_timestamp] => 0
            [copyright] => 
            [focal_length] => 0
            [iso] => 0
            [shutter_speed] => 0
            [title] => 
            [orientation] => 0
            [keywords] => Array
                (
                )

        )

)
								

									Array
(
    [width] => 600
    [height] => 319
    [file] => 2018/02/HomeRE.png
    [sizes] => Array
        (
            [medium] => Array
                (
                    [file] => HomeRE.png
                    [width] => 300
                    [height] => 160
                    [mime-type] => image/png
                )

            [thumbnail] => Array
                (
                    [file] => HomeRE.png
                    [width] => 150
                    [height] => 150
                    [mime-type] => image/png
                )

            [partner-logo-thumbnail] => Array
                (
                    [file] => HomeRE.png
                    [width] => 500
                    [height] => 266
                    [mime-type] => image/png
                )

            [partner-banner-thumbnail] => Array
                (
                    [file] => HomeRE.png
                    [width] => 500
                    [height] => 266
                    [mime-type] => image/png
                )

            [ebor-admin-list-thumb] => Array
                (
                    [file] => HomeRE.png
                    [width] => 60
                    [height] => 60
                    [mime-type] => image/png
                )

            [woocommerce_thumbnail] => Array
                (
                    [file] => HomeRE.png
                    [width] => 300
                    [height] => 300
                    [mime-type] => image/png
                    [uncropped] => 
                )

            [woocommerce_gallery_thumbnail] => Array
                (
                    [file] => HomeRE.png
                    [width] => 100
                    [height] => 100
                    [mime-type] => image/png
                )

            [shop_catalog] => Array
                (
                    [file] => HomeRE.png
                    [width] => 300
                    [height] => 300
                    [mime-type] => image/png
                )

            [shop_thumbnail] => Array
                (
                    [file] => HomeRE.png
                    [width] => 100
                    [height] => 100
                    [mime-type] => image/png
                )

            [partner-logo-thumbnail_old_250x133] => Array
                (
                    [file] => HomeRE.png
                    [width] => 250
                    [height] => 133
                    [mime-type] => image/png
                )

            [partner-banner-thumbnail_old_360x191] => Array
                (
                    [file] => HomeRE.png
                    [width] => 360
                    [height] => 191
                    [mime-type] => image/png
                )

            [woocommerce_single] => Array
                (
                    [file] => HomeRE-600x319.png
                    [width] => 600
                    [height] => 319
                    [mime-type] => image/png
                )

            [shop_single] => Array
                (
                    [file] => HomeRE-600x319.png
                    [width] => 600
                    [height] => 319
                    [mime-type] => image/png
                )

        )

    [image_meta] => Array
        (
            [aperture] => 0
            [credit] => 
            [camera] => 
            [caption] => 
            [created_timestamp] => 0
            [copyright] => 
            [focal_length] => 0
            [iso] => 0
            [shutter_speed] => 0
            [title] => 
            [orientation] => 0
            [keywords] => Array
                (
                )

        )

)
								

									Array
(
    [width] => 600
    [height] => 319
    [file] => 2018/02/Sprout.png
    [sizes] => Array
        (
            [medium] => Array
                (
                    [file] => Sprout.png
                    [width] => 300
                    [height] => 160
                    [mime-type] => image/png
                )

            [thumbnail] => Array
                (
                    [file] => Sprout.png
                    [width] => 150
                    [height] => 150
                    [mime-type] => image/png
                )

            [partner-logo-thumbnail] => Array
                (
                    [file] => Sprout.png
                    [width] => 500
                    [height] => 266
                    [mime-type] => image/png
                )

            [partner-banner-thumbnail] => Array
                (
                    [file] => Sprout.png
                    [width] => 500
                    [height] => 266
                    [mime-type] => image/png
                )

            [ebor-admin-list-thumb] => Array
                (
                    [file] => Sprout.png
                    [width] => 60
                    [height] => 60
                    [mime-type] => image/png
                )

            [woocommerce_thumbnail] => Array
                (
                    [file] => Sprout.png
                    [width] => 300
                    [height] => 300
                    [mime-type] => image/png
                    [uncropped] => 
                )

            [woocommerce_gallery_thumbnail] => Array
                (
                    [file] => Sprout.png
                    [width] => 100
                    [height] => 100
                    [mime-type] => image/png
                )

            [shop_catalog] => Array
                (
                    [file] => Sprout.png
                    [width] => 300
                    [height] => 300
                    [mime-type] => image/png
                )

            [shop_thumbnail] => Array
                (
                    [file] => Sprout.png
                    [width] => 100
                    [height] => 100
                    [mime-type] => image/png
                )

            [partner-logo-thumbnail_old_250x133] => Array
                (
                    [file] => Sprout.png
                    [width] => 250
                    [height] => 133
                    [mime-type] => image/png
                )

            [partner-banner-thumbnail_old_360x191] => Array
                (
                    [file] => Sprout.png
                    [width] => 360
                    [height] => 191
                    [mime-type] => image/png
                )

            [woocommerce_single] => Array
                (
                    [file] => Sprout-600x319.png
                    [width] => 600
                    [height] => 319
                    [mime-type] => image/png
                )

            [shop_single] => Array
                (
                    [file] => Sprout-600x319.png
                    [width] => 600
                    [height] => 319
                    [mime-type] => image/png
                )

        )

    [image_meta] => Array
        (
            [aperture] => 0
            [credit] => 
            [camera] => 
            [caption] => 
            [created_timestamp] => 0
            [copyright] => 
            [focal_length] => 0
            [iso] => 0
            [shutter_speed] => 0
            [title] => 
            [orientation] => 0
            [keywords] => Array
                (
                )

        )

)
								
Lawyers On Demand
Expert advice without the expense
Our online team of top-trained lawyers provide specialist legal advice for business owners, wherever you are in Australia.
"They've helped us tremendously and are seriously knowledgeable and honest. Couldn't recommend the crew at Sprintlaw more!"
Affordable Online Legals
100% Online Lawyers
Manage your entire legal experience through our award-winning client portal. Book a call with your lawyer, send an electronically-signed document, or update your contracts—it's all a click away.
"I'm so glad I used Sprintlaw – it was easy, affordable and their lawyers gave top quality advice. I could tell they really cared about my business."
How it works
A legal subscription service that covers all your regular legal needs
Lawyer Calls
Book a free call with a lawyer whenever you need help, advice or answers.
Document Updates
At any time, our lawyers can make complimentary updates to documents we've prepared for you.
Discounted Legal Work
Receive a 10% membership discount on all our fixed-fee legal packages.
Online Portal
Contacting your lawyer and receiving work is easy with our custom-built client portal.
Legal access on your terms
SUBSCRIPTION
$69/ month*
*Billed annually $828
Unlimited phone consultations with Sprintlaw lawyers
Free updates to any documents we've prepared for you
10% discount on any fixed-fee legal services
Online e-signature tool
Online legal management portal
Get Started
The Traditional Way
Traditional firms carry lots of baggage in
their operations – with board rooms, print
rooms, fancy offices, paralegals, secretaries
and hourly billing. This makes for an
expensive, inconsistent service.
The Sprintlaw Way
We're top-trained lawyers, working online.
We operate under a lightweight,
tech-powered model. This makes us faster,
simpler and more reliable – and a fraction of
the cost of traditional firms.
FAQs
Can't find the answer you're looking for?
Get in touch and we'll help you out.
Contact Us