We believe working with lawyers
shouldn't be
an expensive, inconsistent service.
HOW WE'RE DIFFERENT
Sprintlaw was founded after seeing how broken the legal industry was for small businesses. Our award winning model makes getting quality business legal advice fast, easy and affordable.
Read more
Top trained lawyers
Our expert legal team have extensive experience across nearly all industries and areas of law.

Powered by tech
We're totally online and tech-enabled. This means higher quality advice at a fraction of traditional costs.

Affordable legal services for small businesses & startups
FAST SUPPORT.
Leave your details and we'll be in touch right away to get started.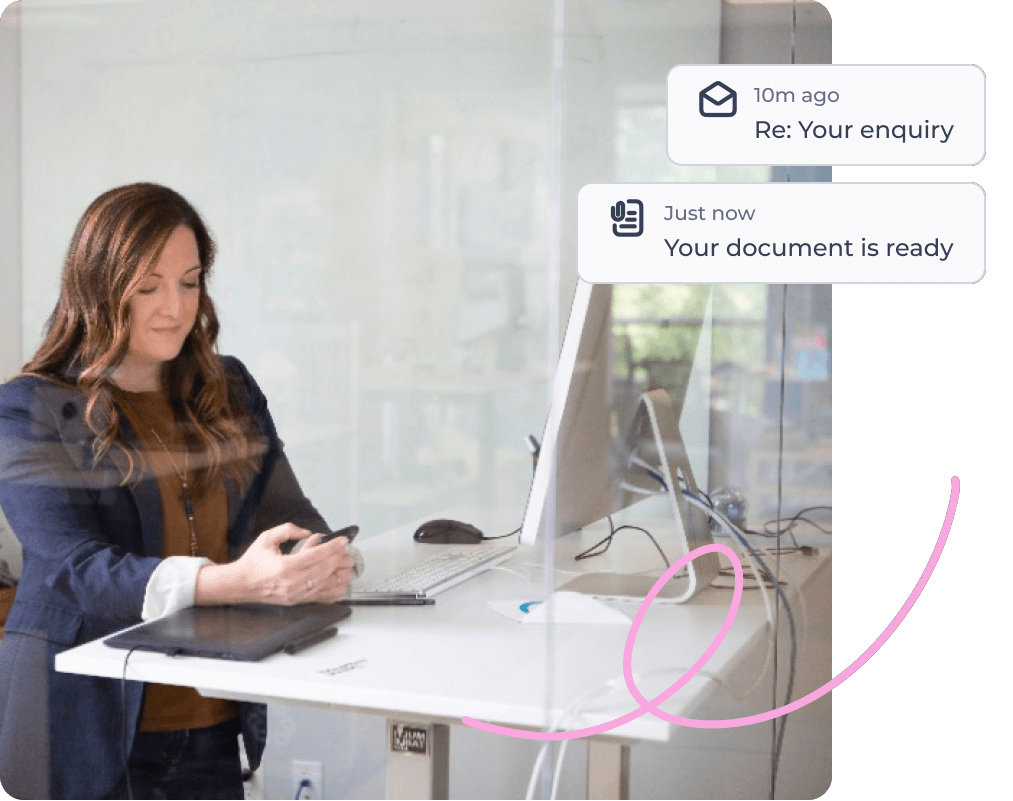 SIMPLE, ONLINE PROCESS.
Our expert lawyers are a click away.
Forget the hassle of meeting your lawyer face-to-face. Our top-trained lawyers are all specialised in business law, and ready to help wherever you are in Australia.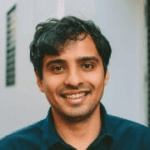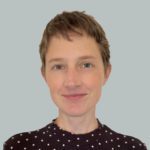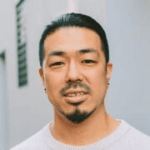 GET STARTED
01
Get a free quote
Our legally trained consultants will prepare a fixed-fee quote for you.
02
Accept online
Accept your fixed-fee quote and e-sign our engagement letter.
03
Speak with a lawyer
Our expert lawyers will talk you through your project via phone, video call or whatever suits!
That's it
Receive your completed project, usually within 5 – 10 working days.
NEED REGULAR LEGAL HELP?
Join a Sprintlaw Membership

Unlimited quick consultations with Sprintlaw lawyers

10% discount on any fixed fee legal services

Free updates to any documents we've prepared for you
LEARN MORE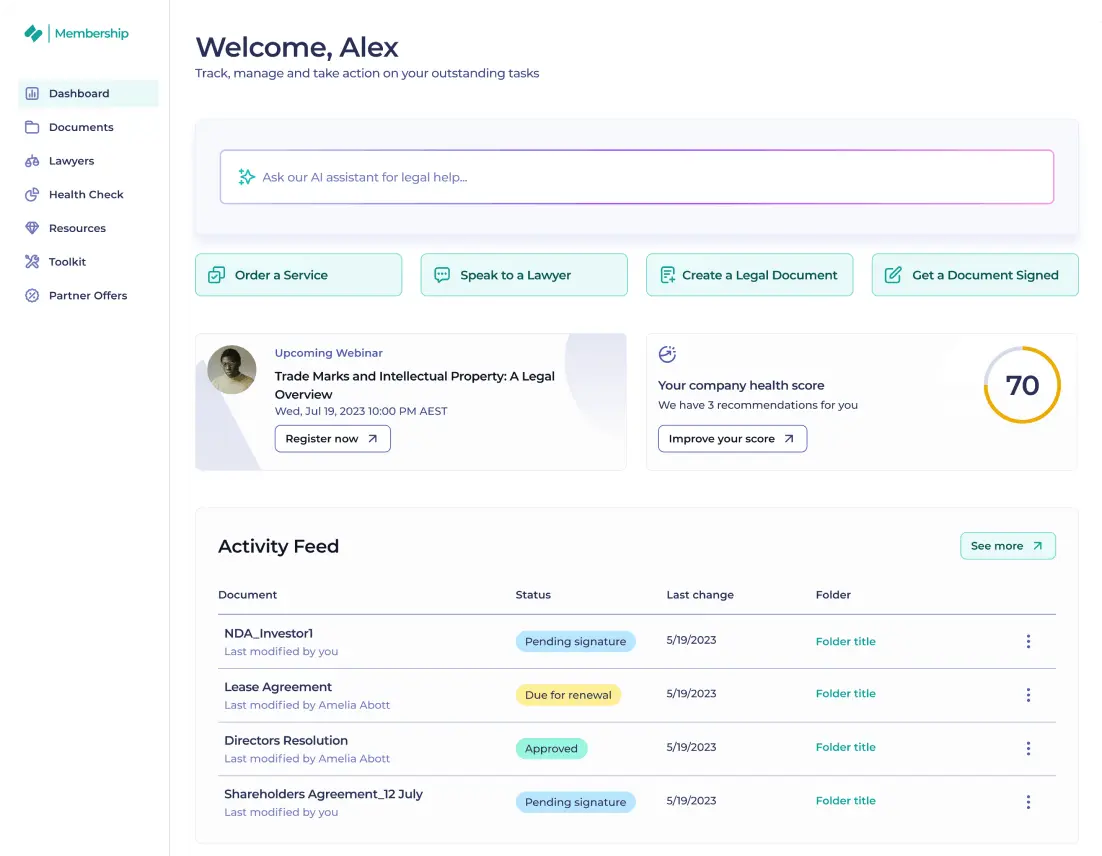 "I'm so glad I used Sprintlaw - it was easy, affordable and their lawyers gave top quality advice. I could tell they really cared about my business."

Emmy Samtani
Founder, Kiindred
"They've helped us tremendously and are seriously knowledgeable and honest. Couldn't recommend the crew at Sprintlaw more!"

Amit Tewari
CEO, Soul Burger
"Can't speak highly enough of my experience with Sprintlaw - quality advice, fast and efficient responsiveness and a professional product."

Alex Wickert
MD, Adapt Leadership
WE'RE FULL OF ANSWERS
FAQs
Unsure about how we work? We have gathered the most frequently asked questions and have answered them here for your convenience.
TALK TO US
Yes, Sprintlaw is a law firm. Specifically, we are an Incorporated Legal Practice registered with the Law Society of New South Wales.
Our legal team is made up of experienced lawyers, who are specialists in various areas of law and hold an Australian legal practising certificate. They have all trained at leading Australian firms, but have left the traditional corporate law world to join us on our mission to create a new and better way of delivering legal services. Our team has specialist expertise in technology law, intellectual property law, contract drafting and review, corporate law and commercial law.
Yes, we have a head office based in Sydney, and spaces in Melbourne and London, but our use of technology allows our team members to work remotely from around Australia. Our lawyers are mostly based in Sydney, Melbourne, Brisbane and Perth.
We've serviced clients from all around Australia. Through Sprintlaw UK, we also help clients in England and Wales.
We can also service some overseas clients on their Australian or UK operations. So, if you're thinking of expanding your business, our experienced team will set you up with the legal foundations you need.
As our lawyers are only able to give advice in relation to Australian, English and New Zealand law issues in the areas we have expertise. We generally can't advise on projects to the extent they involve the laws of other countries.
At Sprintlaw our focus is on providing commercial legal services for businesses. We specialise in helping small businesses and startups get off the ground and continue operating without having to stress about any unexpected legal obstacles. Our lawyers specialise in technology, intellectual property, contract drafting, corporate and commercial law.
We do not do disputes or litigation, debt collection, or personal legal matters (such as wills, estates, personal injury or conveyancing).
Just click the 'get started' button on our website and submit an enquiry. After you've submitted an enquiry, one of our legal consultants will review your enquiry within 1 business day and get in touch to get a better idea of exactly what you are looking for.
Then your legal consultant will send through an email with a bit more information about the services you need, along with a fixed-fee quote setting out costs, scope of the service and timing. Have a read through it, and if you're happy with the scope, you can accept and sign our engagement letter online – easy!
Once you've formally accepted, we'll connect you with a specialist lawyer and they will work with you to complete your project. They will contact you by email or phone if they need to get in touch.
Not sure where to start?
We can help.
Book a phone call with a legal consultant to get started.
BOOK A CALL
Need help now?
1800 730 617
RESOURCES JUST FOR YOU
Legal updates and insights for Australian businesses
Contact us to get instant professional legal help